Our Dairy team is proud to offer premier automated milking solutions from Lely, as well as a host of other dairy farming solutions to boost efficiency and production.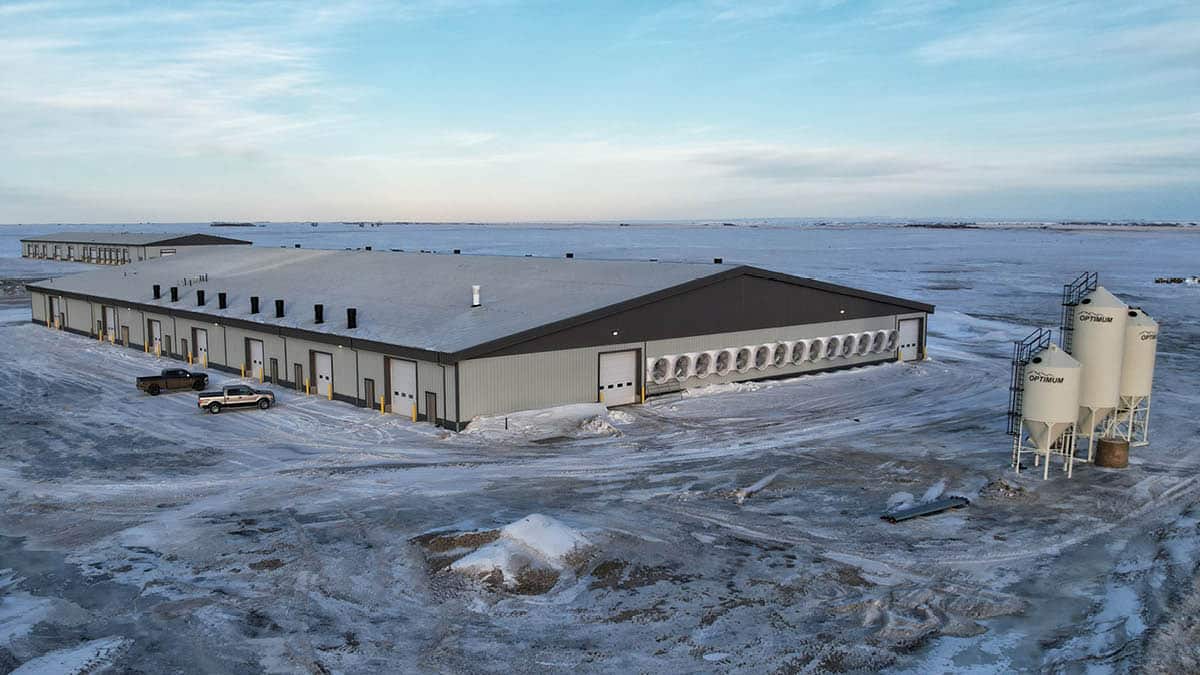 Our team can walk you through any or all aspects of a renovation, expansion, retrofit or new build. We are well equipped to provide assistance in barn design, drafting, permitting, construction and finishing. In listening to your current situation along with your needs and wants for your dairy operation, we can assist you in finding the optimal solution.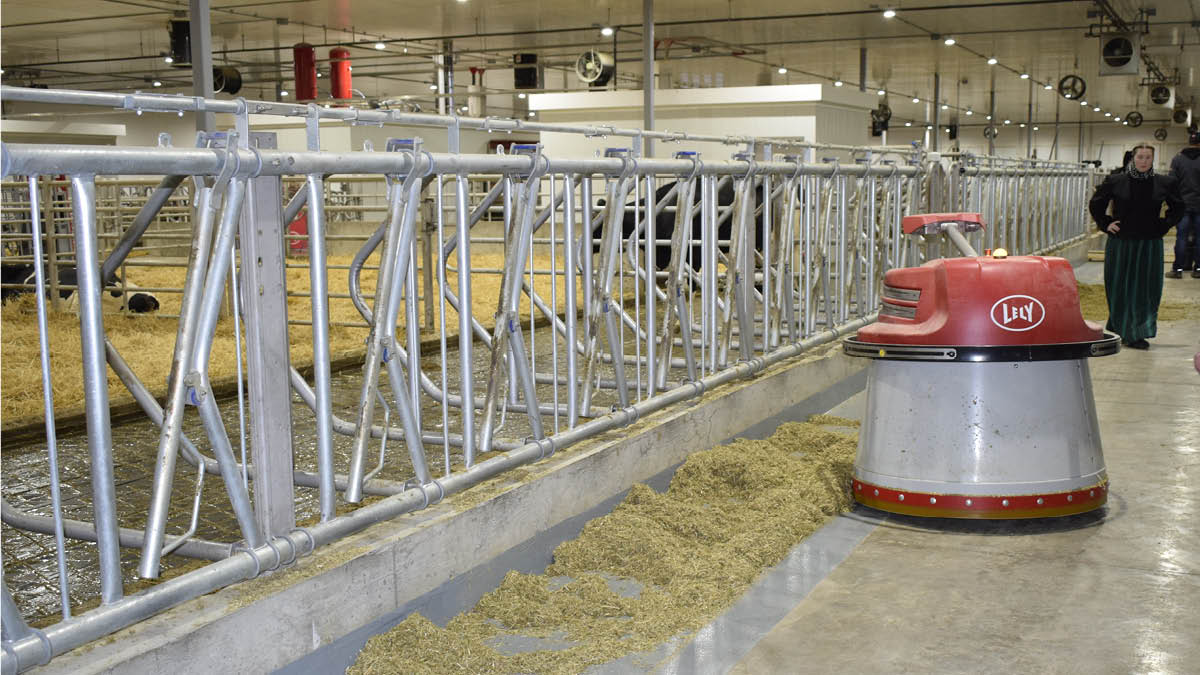 Our 24/7, 365 days a year dairy service team is there for you, ensuring your productivity is maximized and free of prolonged downtime. We offer scheduled maintenance packages to optimize your Lely Astronaut milking robots performance and to identify any potential issues.
We service what we sell – and that's a guarantee.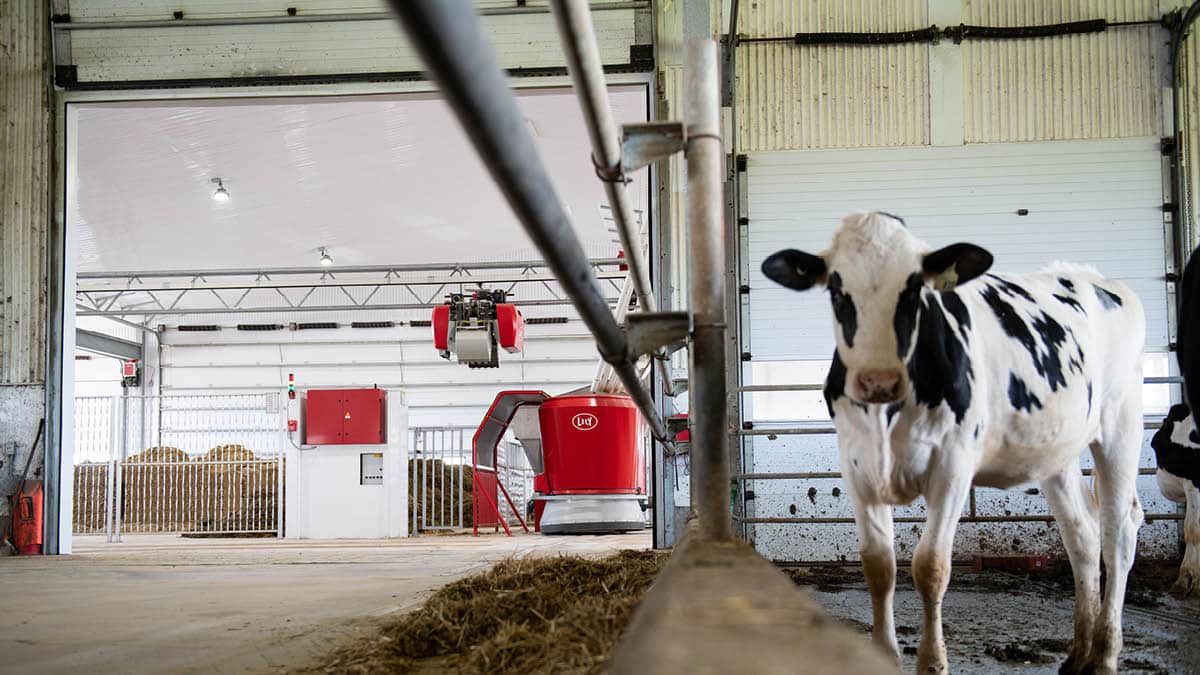 Our complete line of Lely Dairy Farm automated solutions is sure to offer efficiencies for any size farm. Whether you're looking to explore automated milking, feeding, cleaning or calf care, we are here to discuss needs, design and budget with you when it works for your schedule.
Our Dairy offerings don't stop there, though – we are fully equipped to assist with and provide manure handling and removal, housing, animal comfort, ventilation, and animal care products.
Our route truck is fully equipped with all your dairy farm consumable needs – whether it's teat dip, sanitizer, milkline wash, foaming degreasers, Dunlop boots, manure shovels and more – we will deliver it directly to your farm. Contact our Dairy team to find out when we are in your area next!
Western Ag Systems offerings for our Dairy farming partners are truly concept through production, covering everything from your initial barn design to regularly scheduled supply deliveries. Our goal is to assist you in caring for your cows in the best capacity possible while increasing your profitability and providing efficient solutions.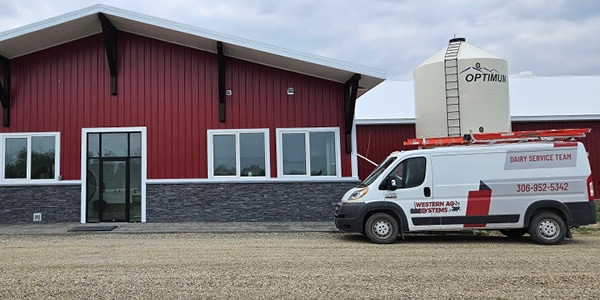 Our Suppliers
At Western Ag Systems, we take great pride in our partnerships with leading suppliers in the agricultural industry. These collaborations enable us to offer cutting-edge technology, top-quality equipment, and innovative solutions to our valued clients. We work closely with our suppliers to ensure the highest standards of excellence, sustainability, and reliability in all the products and services we provide. Together, we are dedicated to driving progress in agriculture and helping our customers achieve success in their farming endeavors.
Have a question about building a new barn or a retrofit? Looking for barn supplies?
Regardless of your question, we're here for you.