The Drinkwater, SK area certainly saw a lot of the Western Ag Systems team over the last while as we completed the Ebenfeld Turkey Farm project. This barn features the latest, innovative technology in Poultry Farming, specifically for Turkeys. Three barns make up the farm, with two finisher barns 70′ x 370′ (26,000 sq ft) each, and a Brooder barn at 56'x240′ (13,000 sq ft).
What was installed in this project?
The ventilation system was thoroughly thought out, taking into account the hot and humid summers, cold and crisp winters and everything in between.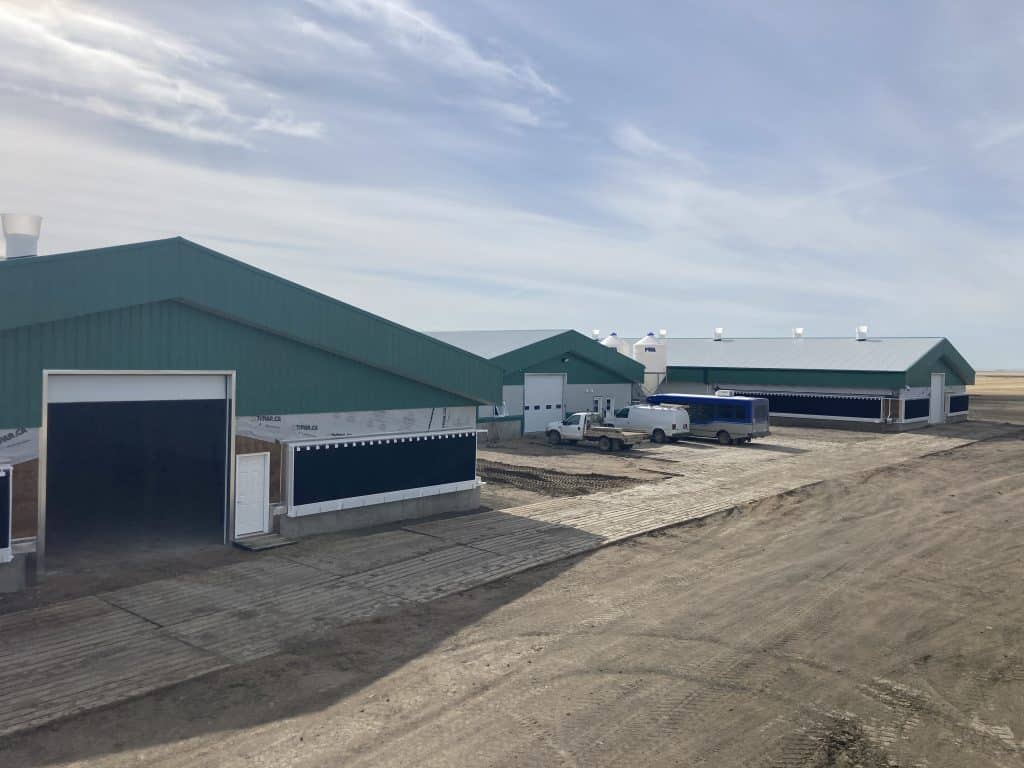 All watering and feeding systems are the latest technology from Lubing and Roxell.
The Lubing Easyline 2.0 watering system is a break-through system featuring 2 nipples per bowl providing birds with more water availability, with better flow. The large diameter pivot pin is easy to assemble, triggers the twin-nipples with minimal force while the solid pendulum with outer surface flow provides you with an easier cleaning experience.
All barns are outfitted with a Roxell Titan™ Feed Pans. This innovative, heavy duty automated pan feeding system is designed specifically for heavy turkeys. The feed pan features a changeout bottom which converts from a starter feeder to a finisher feeder, which means you can utilize one pan frame for two different pans.
PW Aire Poly bins are put to use for feed storage.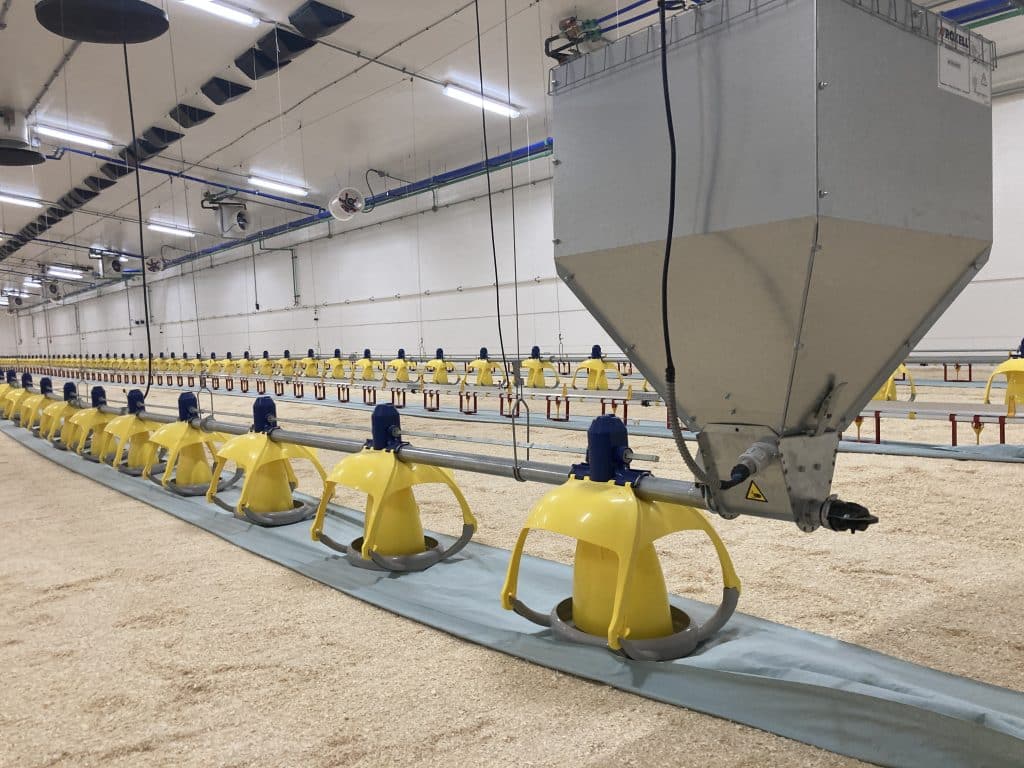 The three barns are monitored, secured and controlled with the assistance of the Maximus Controller and AP Cumberland Agri Alert 128.